School closes for end of year to all pupils on Friday 20th July at 2.30pm.
Have a lovely summer all.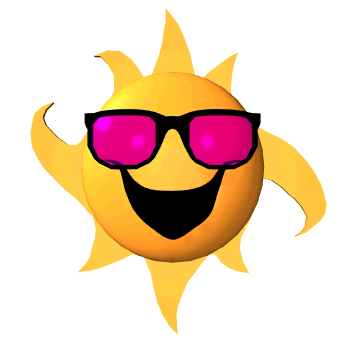 Today Monday the 11th June some children from Years 3, 4, 5 and 6 went to Erdington Academy to take part in the commonwealth games.
Years 3 and 4 took part in Fencing, Archery, Golf and dance. Years 5 and 6 took part in tag rugby and hand ball. There were 25 primary schools from Birmingham taking part. Years 5 and 6 came 4th in the tag rugby and 6th in the hand ball.
Years 3 and 4 came 4th in the fencing, 4th in the archery and 5th in the golf.
All the children really enjoyed the day and were exhausted at the end.
We also had the opportunity to meet an Olympic gymnast Dominick Cunningham and watch him do a few tricks!
Kings Rise is taking part in The Daily Mile for a week. Every child in our school will go out each day, beginning 4th June, in the fresh air and run or walk, at their own pace, for ten minutes.
To find out more about how it all works please visit www.thedailymile.co.uk
To keep up to date with each day click on the image below:
Royal Wedding Celebrations at
Kings Rise Academy!
A group of Year 5 and 6 children represented Kings Rise yesterday at Mega Fest, held at North Birmingham Academy in an after school tournament.
We would like to say a massive well done to the children, after winning the Rugby and securing a place in the level 3 games.
Thank you for being great ambassadors for Kings Rise!
The children and staff dressed in red & white to celebrate St George's Day!
UNSUITABLE GAME FOR CHILDREN!!!
We have received an alert regarding the game DOKI DOKI LITERATURE CLUB, its home page clearly states This game is not suitable for children or those who are easily disturbed.
The game apparently gets users to complete a game that shows how to kill themselves and kill other people, following a story that strips their emotions.
Welcome To Summer Term At Kings Rise
Hope you have all had a restful break and ready for a busy Summer term filled with lots of exciting learning.
Latest School Calendar Events
Inset day - school closed to pupils

23

Jul

2018
Kings Rise Academy @KingsRiseAcad
19 May Royal Wedding Celebrations at KRA. https://t.co/avMirn4DYo
5 Apr RT @RichMJeffries: Love this. https://t.co/Tdw4bzzci1
5 Apr Hello! We are back on Twitter! https://t.co/gxqzFXnXHo
Address
Hornsey Road
Birmingham
West Midlands
B44 0JL
Phone number
01214644635
Email address
kraenquiry@kingrise.org