Welcome to Kings Rise Academy
WE ARE NOW CLOSED UNTIL FURTHER NOTICE
A massive thank you to Jo James (Community Champion) and her colleagues at Tesco, Princess Alice Drive for their very generous donations, gratefully received today. The donations will be shared with some of our families.
Update on the Reopening of School
Virtual Classroom Update...
The Google Classrooms for KS2 and Google Sites for EYFS/KS1 will reopen on Monday 1st June 2020 at 9am and we look forward to welcoming you all back to our virtual schools feeling refreshed, invigorated and ready for the exciting challenges of the new term.
Our children working at home...
A special message for our wonderful Year 6 on the week which would have been taking your SATs.
We have been informed that incorrect information has been shared on Social Media suggesting that School will be open three days a week.
To reiterate Kings Rise Academy is closed until the government suggest otherwise.
We are open as a childcare provider to families who are deemed key workers and /or to families we have offered a place to due to an element of vulnerability.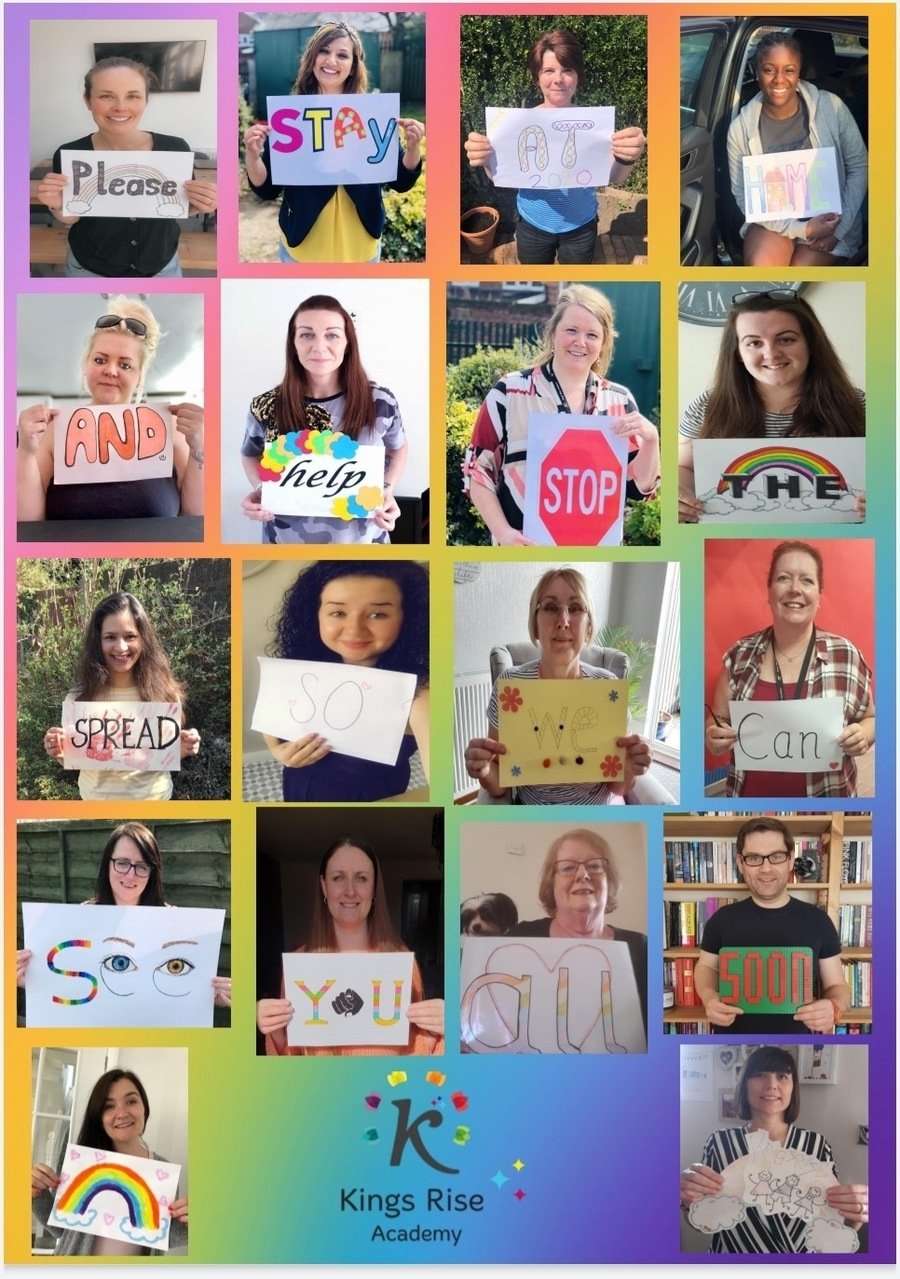 NURSERY INTAKE SEPTEMBER 2020
For children born between 01/09/2016 - 31/08/2017
We are also taking children from the term after they are three years old.
Offering Full Time Wrap Around Care
Call Us On 0121 464 4635

Our Junior PCSOs make the headlines
Young students from Kings Rise Academy are donning their high visibility jackets and stepping out as junior PCSOs to help tackle local issues in Kingstanding.
PCSO Tracy Baker from the local neighbourhood team has 'recruited' students from Kings Rise Academy who have pledged their allegiance to West Midlands Police in a bid to help tackle local issues such as parking offences and litter.
Read the full story at https://www.birminghamupdates.com/junior-pcsos-tackling-crime-in-kingstanding/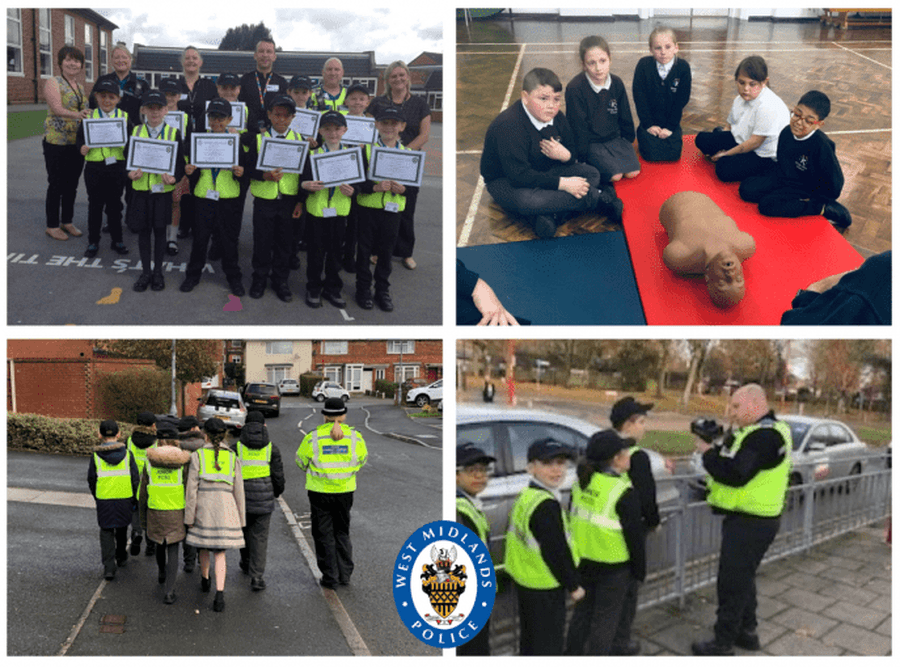 Latest School Calendar Events
School re-opens to pupils at 8.45am

01

Jun

2020

Kings Rise Academy @KingsRiseAcad
11 May A special message for our wonderful Year 6 during what would have been their SATs week. https://t.co/fCE9ougpMa
3 May RT @ksspsgo: This is today's personal challenge from British Judo. If you get creative and want to show-Tweet me back, it will be great to…
19 Apr Home learning will begin again tomorrow 20th April. KS2 on Google Classroom and online resources for EYFS and KS1.… https://t.co/vITWzRsAO1
19 Apr @skaneselhana Stay safe Matteo and we look forward to seeing you too. 😊
18 Apr Message from the staff at Kings Rise Academy. #StayHome #StaySafe #BeatCOVID19 https://t.co/wvBuGbV56H
Address
Hornsey Road
Birmingham
West Midlands
B44 0JL
Phone number
01214644635
Email address
kraenquiry@kingsrise.org