We have been fund raising since 2012 for our mini bus and today it arrived. A big thank you to all parents / carers who have generously donated over the years. These contributions along with Academy funds means that we can now take groups of pupils out to competitions, events and trips with ease.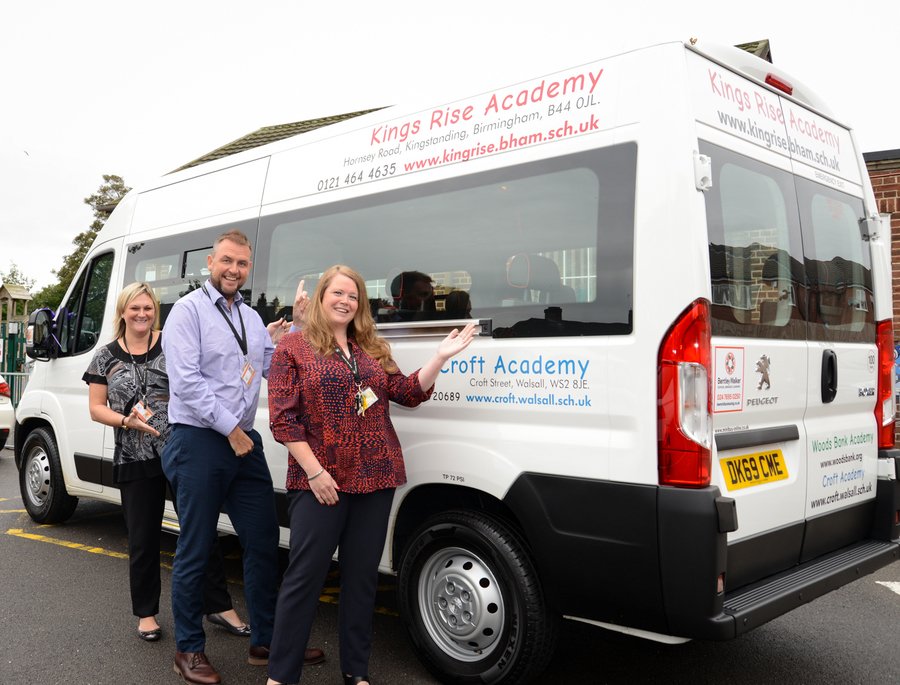 We have limited spaces available in Nursery and Reception.
To get more information Call school on 0121 464 4635
The Elliot Foundation Annual Report to Parents 2019
Click here to access the Elliot Foundation Annual Report To Parents 2019. Some of our pupils have contributed to the introduction. Have a read...

Children are not permitted to play on the climbing frame before or after school.
Children remain responsibility of parents during this time.
Thank you.
Latest School Calendar Events
Year 6 - Brighouse Residential

11

Oct

2018

12:00 am - 12 oct, 1:00 am
Half Term - School Closes to pupils at 3.15pm

25

Oct

2019
School Closed for Half Term

26

Oct

2019

12:00 am - 01 nov, 1:00 am
School re-opens to pupils at 8.45am

04

Nov

2019

12:00 am - 1:00 am
Non Uniform Day - Unwanted Gift/Christmas Card/Wrapping Paper Donation

08

Nov

2019

Kings Rise Academy @KingsRiseAcad
8 Oct We have been fund raising since 2012 for our mini bus and it has arrived.A big thank you to all parents/carers who… https://t.co/7QigH3vGSf
20 Sep Improving writing through the use of Google Docs @ElliotFndtn @KingsRiseAcad https://t.co/1s7jwieWmI
5 Sep RT @ArtsConnectWM: @Artsmarkaward Congratulations to @BGPS ,@KingsRiseAcad, Hillmorton Primary and Marlbrook Primary on achieving silver @A…
5 Sep Kings Rise has achieved the Artsmark Silver Award for bringing learning to life through arts and culture.… https://t.co/JJwS0JceKw
8 Jul RT @croft_uprks2: Celebrating Diversity through Croft's Dance Performance Day! Y6 presented their dance and their speeches based on their f…
Address
Hornsey Road
Birmingham
West Midlands
B44 0JL
Phone number
01214644635
Email address
kraenquiry@kingsrise.org